Chemical peels exfoliate the skin's surface to reduce the appearance of blemishes, smooth skin texture, improve radiance, and restore skin health. They can be performed on the face, neck, chest, hands, arms, or legs. They are most effective at enhancing cell turnover and improving the appearance on the surface of the skin.

During the treatment, your skincare professional will apply one or more layers of a chemical peel solution onto the skin for a specified amount of time. This is dependent on the type of chemical peel used, the concentration of the solution, the skin type, and the skin's reactivity to the treatment. The goal is to create a controlled, safe injury to the skin, thereby prompting skin to naturally repair itself and reveal newer, brighter, healthier skin.


It is important that chemical peels are performed by a licensed skincare professional with access to high-performing peel solutions that are clinically proven to deliver results. Your skincare professional may also recommend advanced homecare products to precondition skin or extend results. Deeper peels require more recovery time and are performed by our board-certified plastic surgeon, Dana Coberly, MD. They may be performed in-office or combined with other procedures in the operating room. See our esthetician or Dr. Coberly to see which chemical peel is right for you.
SkinCeuticals® Pigment Balancing Peel
A three- step clinical procedure combining exfoliation, L-ascorbic acid, and AHA acids to dramatically lighten dark spots and refine uneven tone and texture of photo-damaged skin. The treatment is designed for all skin types and is based on medical skin assessment and patient needs.

SkinCeuticals® Micropeel for Sensitive Skin
A clinical procedure that combines manual and chemical exfoliation using glycolic acid, lactic acid, and usnic acid to exfoliate and decongest pores while hydrating skin.
SkinCeuticals® Micropeel
This procedure combines manual and chemical exfoliation using 30% or 20% glycolic acid to reduce the appearance of fine lines, hyperpigmentation, laxity, dullness, and skin imperfections.
SkinCeuticals® Micropeel Plus
A one-step procedure designed to control breakouts while improving texture. Formulated with salicylic acid to refine pores, reduce the appearance of acne, and improve rough texture, blotchiness, and uneven skin tone.
SkinCeuticals® Gel Peel Treatment
This introductory hydroxy acid treatment can reduce surface lines, smooth out rough skin texture, aid in clearing acne, and help fade hyperpigmentation. The acids in these peels remove dead cells from the surface without irritating the skin. Safe and effective, this in-office treatment minimizes down-time and can be used in conjunction with other treatments and procedures.
Para Medical Peels
Trichloroacetic acid (TCA) peel: A medium to deep chemical peel that rejuvenates and repairs the skin, resulting in a more even tone and smoother texture. Perfect for acne scars, medium to fine lines, and mild to moderate sun damage.
Jessner Peel: A medium-depth chemical peel that improves your skin by removing and healing damaged skin. This peel can be great for acne, blackheads, fine lines, and sun damage.
Obagi Blue Peel® and Obagi Blue Radiance Peel®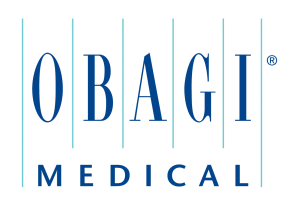 Obagi Blue Peel®: Dr. Coberly performs this multi-layered peel to significantly improve the appearance of your skin by lifting hyperpigmentation. It stimulates collagen formation and clarity, uncovering a revitalized complexion. 

Recovery Time: Peeling usually starts after the first 2-3 days and typically lasts 4-5 days. Skin preparation required.

Obagi Blue Radiance Peel®: A quick, superficial salicylic acid-based facial chemical peel that exfoliates and helps improve overall complexion. This peel can provide firmer, smoother, brighter-looking skin after just one use. A series of four to six peels provides the best overall results.
If you would like additional information on our chemical peel options, or if you are ready to schedule a consultation, please contact Coberly Plastic Surgery & Med Spa today.