Breast lift surgery, medically known as mastopexy, is a surgical procedure that can enhance one's appearance by elevating and lifting breasts that have begun to show signs of sagging or drooping over time. Mastopexy is often sought after by patients who want to rejuvenate their breasts with a youthful, more vibrant look. Dr. Dana Coberly, our board-certified plastic surgeon in Tampa, can develop a customized breast lift treatment plan designed to give the breasts a "perkier" appearance with results that look both natural and beautiful.
What Are the Benefits of a Breast Lift?
If you are experiencing any signs of sagging or drooping in the breasts, a breast lift may help you get back to feeling and looking the way you desire. Over time, the natural aging process, gravity, pregnancy, nursing, and weight fluctuations can produce sagging, inelastic tissue in the breasts. A breast lift can combat these changes and reverse some of the effects. The procedure can ultimately give the breasts a more youthful projection while making the skin look and feel smoother and firmer, leading to enhanced contours and a more vibrant breast appearance.
What Does the Breast Lift Procedure Involve?
During breast lift surgery, general anesthesia is typically utilized; however, this treatment is usually performed on an outpatient basis. The procedure itself begins with our board-certified plastic surgeon making strategic incisions in targeted areas of the breasts. Dr. Coberly will eliminate excess skin and lift the breasts (and often the nipples and areolas) to a position that is higher on the chest and exhibits a more youthful projection.
The breast lift technique utilized will be based on the level of ptosis you are experiencing and the goals you would like to achieve. Commonly performed techniques – such as periareolar, crescent, "lollipop", or full mastopexy – will be discussed with you during your consultation. In many cases, Dr. Coberly utilizes the full mastopexy technique, which involves an incision created in the areola region and down to the crease of the breast, for patients who are experiencing more severe degrees of breast ptosis; however, some patients may be good candidates for a "short-scar" breast lift technique. When you meet with Dr. Coberly, she can explain that procedure to you and determine whether you are a good candidate.
Our practice also offers GalaFLEX®, which is a lattice-like device designed to act as an internal bra to further support the results of a breast lift procedure by strengthening breast tissue during recovery and encouraging the growth of new tissue. Approved by the FDA, this innovative mesh is made from a biocompatible polymer that is used in plastic and medical surgeries throughout the world. The GalaFlex® implant is later broken down naturally and absorbed by the body within an 18-24 month period.
Oftentimes, our patients have elected to take their rejuvenation one step further by incorporating breast augmentation into a breast lift procedure. A breast augmentation with lift allows our surgeon to enhance volume and shape in the breasts in addition to improving firmness and projection. Dr. Coberly can discuss this option with you and help you determine whether a breast lift or a breast lift with implants is ideal for your goals.
"Dr. Coberly, I came to you with a very heavy heart and you turned my whole world completely around. You helped me accomplish exactly what I had been dreaming of since my original surgery. Now when I proudly look in the mirror I'm just always smiling.."
What is Recovery from Breast Lift Surgery Like?
Recovery from a breast lift will be based on your unique, individual needs; however, most patients can generally expect to return to work and their regular routine within 10 to 14 days of the operation. Following surgery, you will be asked to wear a postoperative compression garment to help control swelling and maintain the new positioning of your breasts during recovery.
While you should be able to return to normal life in just about two weeks, you should avoid physical or strenuous activities until cleared by our team. Temporary side effects such as bruising and swelling in the treatment areas should gradually dissipate, and discomfort can often be well managed with medication.
How Long Does a Breast Lift Last?
The modifications made to tighten the internal structures and connective breast tissues during a mastopexy are designed to provide enhanced results for many years. Furthermore, having the procedure performed by an experienced, board-certified plastic surgeon works to ensure the proper skills necessary to create long-term surgical results. Additionally, following the surgeon's post-surgery guidelines can help extend the outcome of a breast lift. These guidelines often include advice such as limiting weight fluctuations, enjoying a healthy diet and exercise routine, using high-SPF sunscreens, avoiding tanning beds, refraining from smoking, and wearing supportive bras to maintain the support, structure, and shape of the rejuvenated contours. Although the continuation of aging and other factors will still likely have an effect on the breasts over time, taking these lifestyle precautions can help preserve a longer-lasting outcome after breast lift surgery. 
To view breast lift before-and-after photos with results achieved by Dr. Coberly's patients, please view our online gallery. 
How Noticeable Are Breast Lift Scars?
Our board-certified plastic surgeon has performed many breast lift procedures and uses modern incision techniques to limit the visibility of scars. Unfortunately, scarring is inevitable when it comes to any surgical procedure; however, bras, bikinis and other clothing can conceal breast lift scarring quite well. The most visible scars should also fade to some extent over time; however, that isn't to say those marks will completely disappear. With that in mind, Dr. Coberly makes every effort to ensure residual scarring is as light as possible.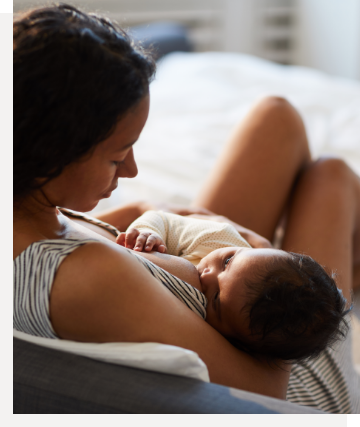 Can I Breastfeed After a Breast Lift?
The surgical enhancements completed during a breast lift should not have an impact on one's ability to breastfeed as long as they had the natural ability to breastfeed before the procedure (many women are not naturally able to breastfeed). If you have future plans to breastfeed, it is important to share that information with your surgeon as they are often able to use special surgical techniques to protect the essential nerves, glands, and milk ducts that are responsible for functional lactation. With that said, most qualified plastic surgeons generally advise against having a breast lift prior to completing your family plans as the body can go through dramatic changes – especially in the breast area – that may alter the previous mastopexy results. Dr. Coberly is happy to discuss any questions and offer guidance on how this personal decision relates to your cosmetic goals.
How Much Does a Breast Lift Cost?
The cost of a breast lift at our practice typically starts at​​ $5,250. Much of the cost of a breast lift (mastopexy) will depend on unique factors associated with your customized treatment plan. These include the technique utilized, the extent of treatment required to meet your needs, whether additional procedures (such as breast augmentation) are included, and other components. Dr. Coberly makes it a priority to work with each individual to figure out which method of treatment is best based on individual needs and budget. During your initial consultation, our team will provide you with in-depth details on the pricing of your treatment plan to ensure that you have the information you need before making a decision. We can also talk with you about payment and financing options that can make the price of breast lift surgery as convenient as possible.
Can I Get a Breast Lift Without Surgery?
Non-invasive methods striving for a lifted breast appearance will most likely achieve very minimal results, if any at all. You may have heard of breast exercises, in which weightlifting may help to strengthen and firm pectoral/chest muscles, and creams that may tighten the surrounding skin – but these alternatives cannot correct the underlying structural issues of sagging breasts or remove excess breast tissue that is weighing the breasts down. Currently, only a surgical breast lift procedure has the ability to lift breasts higher on the chest wall, recontour breast tissues, remove excess skin and fat, and reposition breasts to regain a more proportional, symmetrical long-term outcome.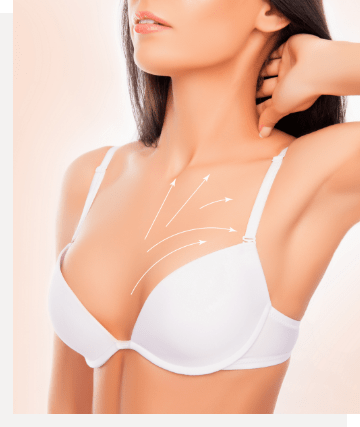 Additional Breast Lift Surgery Frequently Asked Questions
Does insurance cover breast lift surgery? 
Typically, insurance will not cover a breast lift because it is considered an elective surgery, not a medically required one. Our financing options can make mastopexy more accessible and payments more manageable for many patients. We will be happy to talk with you about the payment methods available at our practice that can make breast lift surgery more convenient for your budget.  
Should I get breast implants in addition to a breast lift? 
Many patients combine mastopexy with breast augmentation to achieve their aesthetic goals. Patients who desire a larger breast size can choose from a variety of breast implant options available at Coberly Plastic Surgery & Med Spa. With this in mind, it is important to note that the addition of breast implants is only necessary if patients desire enhanced volume in the breasts along with reduction in signs of breast ptosis. Breast lift surgery alone will not increase breast size. In cases where patients would like to augment the size of their breasts, breast implants can often be placed at the same time as the breast lift procedure. 
Is a breast lift painful? 
Breast lift surgery includes the use of anesthesia, so patients should not feel any pain during the procedure. There will likely be some discomfort during the healing process; however, this can typically be well-managed with prescribed or over-the-counter medication.  
How can I reduce swelling after a breast lift? 
Some residual swelling after the breast lift procedure is to be expected and should gradually subside as the breasts heal. A compression garment may be prescribed to help control swelling and maintain the breasts in their new position; however, this is only temporary. Patients can further help control swelling by avoiding foods and drinks that are high in sodium (which can exacerbate inflammation) and partaking in a healthy diet of fruits, leafy greens, and protein-rich items. Our team will provide a detailed list of post-operative instructions that can help make the recovery process as smooth and effective as possible. 
What type of bra should I wear after mastopexy? 
We frequently recommend that patients avoid wearing bras with an underwire for several weeks after the mastopexy procedure. Acceptable garments include sports bras and soft bras with thick straps that open in the front; however, this will depend on each patient's needs. The type of bra that is best to wear following breast lift surgery is typically recommended based on what can provide more comfort, support, and accessibility, along with the potential to help slow the progression of breast ptosis in the future.   
Contact Dr. Coberly
If you are considering mastopexy and have additional questions, or if you would like to schedule a consultation, please contact Dr. Coberly today.