Breast enhancement offers a variety of ways to restore, rejuvenate, and renew the appearance of the breasts. Dr. Dana Coberly is extensively trained and experienced in a comprehensive array of breast surgery procedures and will customize treatments to meet your unique needs and goals. Together, you and Dr. Coberly can determine the treatment plan that can help you revitalize your appearance and feel confident and beautiful.
If you have questions about our breast surgery options, or if you would like to schedule a consultation with Dr. Coberly, please contact our practice today.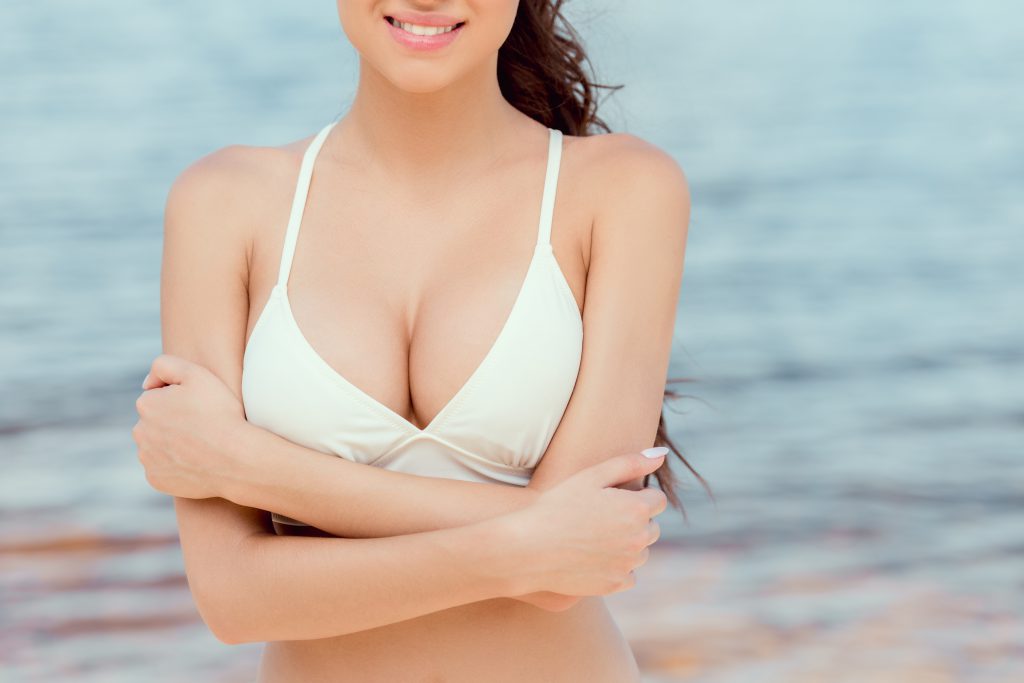 Breast Augmentation
Breast augmentation, also referred to as breast enlargement, can enhance both volume and shape in the breasts with beautiful results. Dr. Coberly offers an array of breast implant types, shapes, and sizes to help you achieve your breast augmentation goals with natural-looking outcomes.
Breast Lift
A breast lift, medically referred to as mastopexy, can address signs of sagginess in the breasts and restore them to a more youthful, "perky" projection. This popular procedure can be performed as a standalone procedure, or in tandem with breast augmentation for women who would like to enhance breast volume in addition to giving the breasts a firmer look and feel.
Breast Reconstruction
Dr. Coberly can help women who have had a mastectomy successfully restore the appearance of their breasts. Our plastic surgeon offers a variety of advanced breast reconstruction techniques that can effectively recreate the breast with results that look natural.
Breast Reduction
For women who are experiencing self-consciousness and/or the physical discomforts associated with breasts that are too large for their bodies, a breast reduction may be an ideal option. This customized procedure can resize the breasts for results that are more proportionate to an individual's body frame.