Sometimes, even the strictest diet and the most rigorous exercise routines fail to give us the body of our dreams. Fortunately, advanced body contouring options available from our board-certified plastic surgeon can help. Dr. Dana Coberly offers an array of treatments designed to reduce excess fat, tighten inelastic skin, and recontour the body with stunning results.
The links below will take you to detailed pages on our body surgery options. Please don't hesitate to contact Dr. Coberly with any questions you may have, or to schedule an in-person consultation.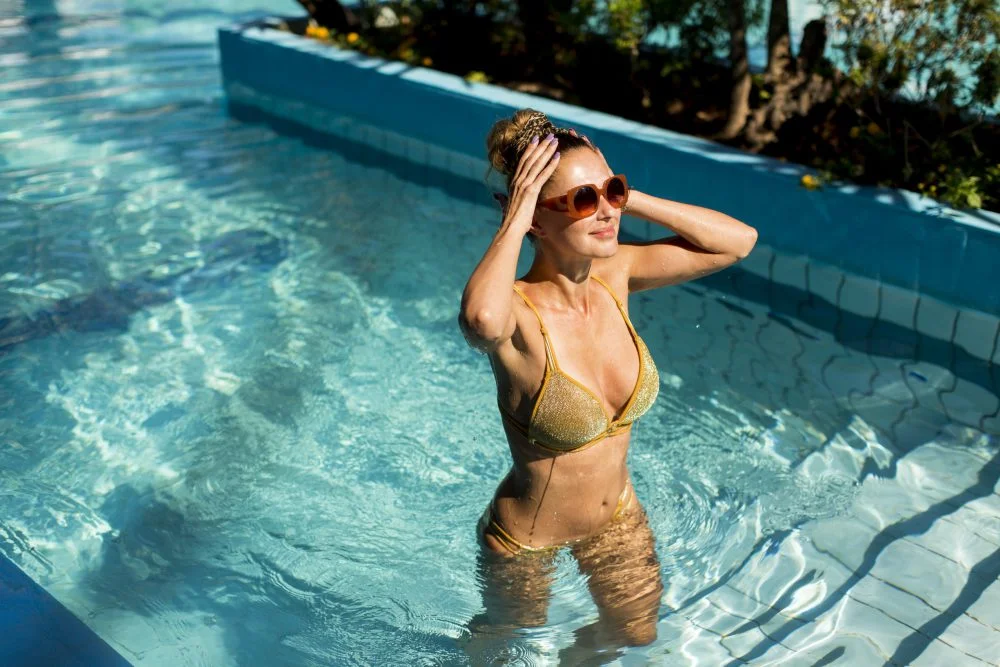 Tummy Tuck (Abdominoplasty)
Abdominoplasty, commonly known as a tummy tuck surgery, is designed to remove excess skin and tighten the abdominal muscles for a firmer, flatter appearance. This popular procedure can be an ideal option for both women and men, and particularly for those who are experiencing loose skin in the abdomen after pregnancy or weight loss.
Liposuction
If you find that no amount of exercise is effective on certain body areas affected by pockets of stubborn excess fat, liposuction may be the right procedure for your needs. This treatment can reduce localized fat deposits in a range of body regions, including the legs, flanks (love handles), arms, abdomen, back, and many others.
Arm Lift
A collection of loose, inelastic skin in the upper arms is very common among both men and women. Arm lift surgery eliminates the excess skin and tightens the remaining skin for a firmer, more contoured appearance.
Lower Body Lift
Individuals who are experiencing excess, inelastic skin in several areas of the lower body may benefit from a full lower body lift. This comprehensive procedure can remove extra skin in areas such as the hips, abdomen, thighs, and buttocks while pulling the remaining skin taut to create firmer results and beautiful new contours.
Fat Transfer
Also referred to as fat injections or fat grafting, a fat transfer procedure essentially provides a double-benefit: removal of excess fat from one area of the body for aesthetic rejuvenation of another. Fat injections can be used to augment the breasts for a "natural" breast augmentation, and are also very popular options for facial rejuvenation as the results tend to last much longer when compared to dermal fillers.
Post-Weight Loss Body Contouring
Body contouring procedures following significant weight loss can help tighten the skin and enhance areas affected by loose, sagging tissue and skin folds. With post-weight loss body contouring, individuals who have achieved major weight loss after standard diet and exercise or bariatric surgery can often take advantage of treatments that can help improve areas such as the abdomen, breasts, arms, thighs, and other regions.
Mommy Makeover
A popular treatment for new mothers and moms who have been raising children for years, Mommy Makeovers involve a customized collection of treatments designed to target areas of the body typically affected by pregnancy and breastfeeding. Common focus areas include the abdomen, breasts, and areas susceptible to storing excess fat. Procedures frequently included in a Mommy Makeover are liposuction, a tummy tuck, and breast enhancement surgeries.