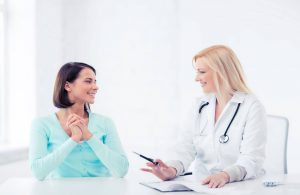 The first thing to know about asking your Tampa plastic surgeon questions is that you should ask whatever is on your mind. Plastic surgery is a big step and it's OK to have many questions. Recommended questions include finding out about the board certification and education of the plastic surgeon, pre-operative preparations, post-operative things to expect, and a breakdown of costs.
The following cover some of the top issues you should discuss with your plastic surgeon.
Are You Board Certified?
The bottom line here is that you want a plastic surgeon who is board certified. For example,  Dr. Dana Coberly has been certified by the American Board of Plastic Surgery (ABPS), which is considered the gold standard for plastic surgeons. Getting certification from the ABPS shows a doctor's commitment to ranking among the best plastic surgeons and demonstrates extensive knowledge and experience in the field.
Do You Have Any Other Professional Affiliations?
You want to take the time to get to know your Tampa plastic surgeon and find out everything you can about their education and experience. Find out where they attended medical school and where they did their general surgery residency. Also, find out what professional societies they belong to and any recognition or awards they have received from industry groups or peers.
How Much Experience Do You Have?
Plastic surgery is not a procedure you want handled by a newcomer to the field. Ideally, you want someone who has done hundreds of plastic surgery procedures.
Where Will You Perform the Procedure?
You want to be comfortable with the location for the operation and know beforehand where you will go. Many procedures will be handled at an outpatient surgery center, often at your plastic surgeon's office. In some cases, plastic surgeons perform more complex operations at a hospital.
What Do I Need to do to Prepare?
Different pre-surgery routines need to be followed depending on the type of procedure. Make sure to ask what you need to do to support the best possible outcome for your procedure.
What Type of Anesthesia Is Used?
Some procedures require only local anesthesia, which numbs the area that will be operated on. A regional anesthesia can numb a larger portion of the body. General anesthetics must be administered by a specialized medical professional. Make sure you understand what type will be used during your procedure.
What Can I Expect Post-Surgery?
Many patients have no idea what to expect in terms of recovery time, when they can resume regular activities, or when they can return to work. Make sure to get the details on not only the usual recovery times, but when you need to return for a postoperative visit and what you need to do to heal faster and more efficiently.
Can I See Examples of Your Past Work?
Good plastic surgeons have plenty of examples of the work they have performed. These typically can be found on the doctor's or clinic's website. These not only will show successful outcomes for the procedure, but also give you an idea of what to expect in terms of how you may look post-surgery.
Can I See a Breakdown of Costs?
Professional plastic surgeons can provide a detailed breakdown of costs for every procedure. These can include lab fees, anesthesia fees, and operating room fees. Make sure you understand your entire financial responsibility before proceeding.
Can I See The Options For Payment?
Once you understand all the costs, find out what payment options you can consider. Does your plastic surgeon accept credit cards? Is there a payment plan option? Is there a refund option if you change your mind before the procedure?
These are some of the questions you want to ask your plastic surgeon. The main thing to remember is to ask whatever is on your mind. Getting plastic surgery is a big step in your life. You want to make sure you understand everything that is happening, every step of the way, and feel confident you are getting the best treatment possible.
Previous Post
Next Post