The innovative Evolve platform of treatments from InMode can provide many patients with non-surgical options to reduce signs of cellulite, diminish skin folds, and enhance muscle strength and tone. Evolve utilizes radiofrequency (RF) energy to stimulate a "remodeling" of subdermal skin layers, ultimately helping to address an array of common skin concerns. Like all of our surgical and non-surgical med spa treatments, Dr. Dana Coberly and our team of aesthetic professionals customize all Evolve treatments to produce the best possible results. Additionally, Evolve procedures typically do not require downtime. Many patients are able to have the treatment over their lunch hours and get right back to their daily routines!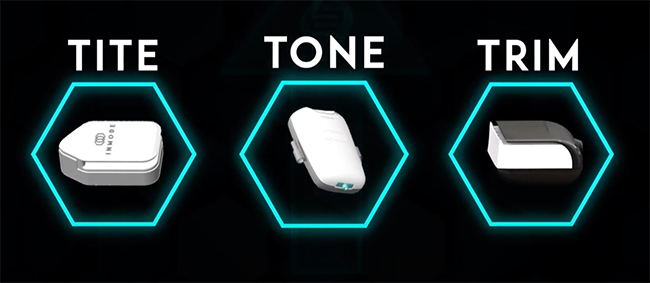 Evolve Trim – Cellulite Reduction 
Evolve Trim may be an ideal treatment for patients who would like to improve areas of the skin affected by cellulite. This option can be utilized on virtually any area of the body showing the telltale "dimples" and other signs of cellulite. Evolve Trim combines radiofrequency energy with deep tissue heating and a vacuum technique to minimize the appearance of cellulite and give the skin a smoother look. The RF energy works to heat the skin and underlying fat, while controlled energy pulses and the vacuum component can help smooth out fat pockets and give the skin a more even appearance. 
During treatment with Evolve Trim, most patients feel warmth and a slight pulling sensation in the targeted areas; however, pain or excessive discomfort is uncommon. The procedure is often relatively quick and does not require a recovery period. For the best results, a series of Evolve Trim treatment sessions will likely be recommended. Outcomes should gradually become noticeable following the first few treatment sessions.  
Evolve Tite – Skin Tightening 
Evolve Tite offers a non-surgical solution for mild to moderate skin folds and inelasticity. Using targeted radiofrequency energy, Evolve Tite helps "remodel" underlying layers of the skin and improve blood circulation. This can ultimately work to improve the appearance of the skin and produce a tighter, firmer look. 
Areas of the body that can be aesthetically improved with Evolve Tite include: 
Abdomen 
Arms 
Legs 
Hips 
Flanks 
Lower back 
The Evolve Tite procedure involves the placement of hands-free applicators on the areas targeted for treatment. The applicators will deliver volumetric heat into the subdermal skin layers. The sensation during treatment has been compared to that of a heating pad or a hot stone massage—most patients do not experience excessive discomfort. Once the procedure is complete, you should be able to immediately resume your normal daily routine. Some temporary warmth and redness can be expected for a few hours after the Evolve Tite treatment; however, there is typically no need for a recovery period. 
Multiple Evolve Tite treatment sessions are usually recommended to achieve the best possible results. Once your skin has been evaluated, we can advise you on the number of sessions that may be necessary to meet your needs. 
Evolve Tone – Enhancing Muscle Strength and Tone 
Sometimes it can be challenging to get our muscles in the aesthetic shape we desire regardless of how rigorous we exercise. Evolve Tone offers an innovative way to address that concern. This treatment utilizes an electrical muscle stimulation (EMS) technique to enhance muscle strength and tone in targeted areas of the body. Evolve Tone applicators are placed directly on the skin, where they will deliver electrical pulses that induce involuntary muscle contractions. During the treatment, patients typically feel a sensation similar to that of an intense workout. Evolve Tone is often utilized for abdominal muscle enhancement, but it can also be used in numerous other body areas to enhance shape and tone. 
Evolve Tone is often a very quick procedure here at our practice and does not require a period of downtime. Some redness and warmth in the treatment areas can be expected after the procedure; however, these effects should dissipate within hours. 
How Much Does Evolve Treatment Cost? 
The total price of an Evolve procedure varies among patients depending on the type of Evolve treatment they undergo (Evolve Tite, Evolve Trim, or Evolve Tone), as well as the number of areas being treated, the number of Evolve treatment sessions necessary for optimal results, and other factors. A member of our team will produce a total cost estimate once your treatment plan has been developed during the initial consultation. We will be happy to talk with you about the many convenient payment methods we accept at our practice, including financing plans available for qualified applicants through CareCredit® or PatientFi™, that offer the most suitable option for your budget. 
Would you like to learn more about Evolve procedures? Please contact Coberly Plastic Surgery & Med Spa for additional information, or to schedule a consultation.