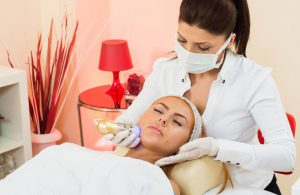 Both days spas and med spas offer great services, but they are very different. While a day spa looks to pamper people with personal care treatments, a Tampa med spa focuses on medical treatments that provide long-lasting changes that leave clients with more youthful, healthy skin.
Both can be found in Tampa. In some cases, many of the services offered at a day spa may also be offered at a med spa. Here's a closer look at the differences between the two.
A Day Spa
Day spas can vary in what they offer, but traditionally they provide personal care treatments aimed at improving a person's health and beauty. That typically includes treatments such as massages, pedicures, manicures, facials, mud wraps, aromatherapy and sea salt scrubs.
Some day spas may also combine with a hair salon. In some cases, salons that become successful will add spa services. Some may also add makeup services.
The term "day spa" comes from the fact that people go in for treatments that used to be reserved for those at trendy resorts. But in this case, you can get spa treatment without spending the night.
Doctors or medical professionals do not typically run a day spa.
A Med Spa
A med spa goes beyond what is offered at a day spa. A med spa specializes in result-oriented medical skin care procedures and products, as well as offering some of the services seen at a day spa.
For example, some of the most popular treatments at a Tampa med spa include:
Laser treatments. Lasers can be used to deal with a variety of issues. For example, laser treatments are used to remove unwanted hair, rejuvenate and reduce redness in skin and erase spider veins.
Facial injections. This can include Botox and other types of injections that are used to make skin look younger, eliminating wrinkles and spots on the skin or eliminating extra fat under the chin.
Facials and chemical peels. These medical-grade procedures can address issues such as acne scars, redness or signs of aging in the skin. Chemical peels lead to a controlled shedding of skin, allowing an accelerated growth of younger and fresher skin.
Other services may include waxing, acne treatments, CoolSculpting and dermal fillers.
Other Differences with a Tampa Med Spa
A day spa focuses on pampering clients and creating a relaxing environment. A med spa also creates a relaxing environment, but the focus is more on procedures that make lasting improvements on the skin of clients.
The goal is to offer clients procedures that restore a healthy, radiant appearance and promote the growth of new cells. The emphasis is on medical-level care. In some cases, med spas are part of a plastic surgeon's office, such as at Coberly.
Med spas are overseen by trained medical staff and led by a doctor. In the best cases, a Tampa med spa is led by a board certified plastic surgeon with a staff who have experience in performing the procedures.
For those who want medical procedures that offer changes that can last, a med spa is what they are looking for rather than a day spa. While both offer great services, med spas provide the medical treatments that can lead to long-lasting changes in how you look and feel.
Previous Post
Next Post