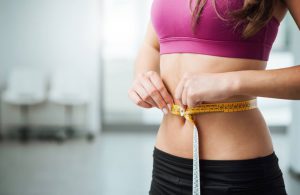 CoolSculpting is an FDA-approved, non-invasive fat reduction treatment that millions have undergone worldwide. The process targets and freezes fat cells under the skin, which the body then processes and eliminates, leaving less fat in the targeted area.
Results usually take about one to three months to be noticeable, although in some cases people can see a difference in a matter of weeks. The procedure is used by both men and women. The areas most targeted for fat reduction are the abdomen, flanks, and thighs, and under the chin.
CoolSculpting is another name for cryolipolysis, which is offered at a variety of locations around the world. In the Tampa Bay area, patients can undergo the treatment at Coberly Plastic Surgery & Med Spa.
Who Uses CoolSculpting?
The procedure is popular with both women and men. It's particularly popular with mothers who want their body to return to where it was before they had kids, or for older people looking to remain fit.
Also, even those who work out regularly may find it difficult to lose the last few pockets of fat around the abdomen or on the thighs. The CoolSculpting process can more effectively eliminate fat than what people can accomplish through exercise or dieting.
Of course, it's also a popular treatment because it doesn't involve surgery, needles, or days of recovering time.
The patented technology in CoolSculpting targets fat cells in the body. They are crystallized – frozen – and then they die. The body processes and eliminates the fat cells, which removes the pockets of fat from the body.
Cryolipolysis treatments last about one hour, although some are as short as 35 minutes.
What Happens During Treatment
Each patient works with medical professionals to develop a plan that helps them meet their fat reduction goals.
An applicator is placed on the part of the body where the patient is targeting fat cells. The technology in CoolSculpting freezes the fat cells. Again, it's non-invasive. Also, it does not damage the skin.
During treatments, which are not painful, patients can do as they like as long as they remain in place with the applicator. They are free to read, go on the internet or even sleep.
After the treatment ends (usually in under an hour), patients can immediately leave and go back to their regular daily routine, including exercise.
While results can become apparent in as little as a few weeks, most patients will see the biggest results in about two to three months.
Coolsculpting is a safe, non-invasive way for people to eliminate unwanted pockets of fat from their body without having to suffer through surgery and the aftermath. As more people become aware of this safe and affordable option, expect more to turn to CoolSculpting.
Previous Post
Next Post