Tretinoin
The only prescription cream proven to reduce certain clinical signs of photo damage associated with chronic sun exposure and the natural aging process.
Tretinoin forms an important part of the skin care regimen for many patients. It is proven to be effective for the treatment of acne as well as for skin rejuvenation. Tretinoin comes in many forms and formulations. Ask Dr. Coberly which one is right for you.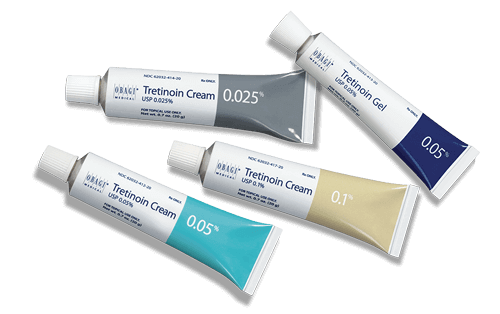 Refissa
ReFissa is the first and only tretinoin that has exactly what you need to treat fine facial wrinkles in patients with normal to dry skin.
• 0.05% strength, clinically-proven efficacy,
• moisturizing emollient base that helps to minimize the redness and over drying often caused by acne retinoids,
• fragrance-free formulation to further reduce the potential for allergic or additional irritation that can be caused by added perfumes.